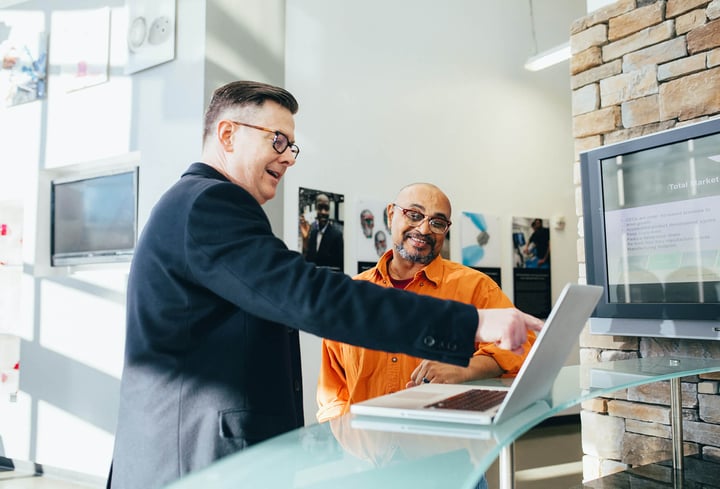 How we help
Helping professional services firms reach their potential
Everything we do is tailored to your company.
Our values
We simply treat our clients how we would like to be treated.
That means relationships are at the heart of what we do, and we build them for the long run.
We're always honest because we believe the best relationships come from kind truth telling.
Hard sales and quick downloads are not for us, so we don't use them either. Everything is tailored to you.
Our job is to help you fulfil your potential, so we're always striving with you.
Happy clients
Whenever we close a request for help we check if you are happy, and there's an option to add a comment to help us improve. Here is the feedback given to our team. The customer satisfaction score above is for the last 90 days.
Emre at The Final Step always works really hard to sort the problem quickly and painlessly even when I am super busy and jumping between calls. Always first class service from The Final Step. Thank you!
Fantastic as always, thank you for the friendly and patient support
Excellent service and an immediate fix, many thanks !
Immediate response to investigate and fix compromised email problem. Fast and professional service. Thank you
Great help to be proactive in sorting out the issue with banking app - and then joining a three way conversation with the bank support team -!thanks !
An email delivery problem investigated and a technical fault in the email service provider identified/ monitored and resolution communicated to me efficiently. Followed up as well a few days later to check all sorted. Thanks
Just my usual experience! Simple, effective and always delivered with friendly expertise!
always very quick to respond and always very nice and helpful. Really fantastic!
Found Emre to be particularly helpful and knowledgeable. He understood my questions even though I did not always use the correct terminology. Taught me how to use Teams. I am more than happy to contact Emre/or the team if I have any further queries
Paul was very helpful dealing with our issue straight away and keeping us well updated on the progress of the resolve, as well as working into the evening to ensure it was rectified. Thank you Paul!
My eternal gratitude goes to Laszlo. Yesterday, a very complex and multi-sheet Excel spreadsheet I had been working on for a week suddenly went blank and was corrupted. After hours of painstaking work on Laszlo's part and a sleepless night on mine, I came to work this morning and it was repaired. Thank you, Laszlo
Excellent service from Emre, dealt with very expediently
Luke was on the case speedily and worked out the problem. Thank you Luke
The team has been a great help regarding all my queries regarding web and dns hosting!
The first person I spoke to was able to deal with my issue. Thank you
Excellent work in providing rapid and efficient resolution to my technical query
Very helpful and nicely explained in plain language, thank you
Speedy, friendly and amazing as always! Thanks Gabor!
Really great help from the team. Where you didn't have an answer I was kept updated and I feel like the team really worked hard to find a solution
Emre was great - really helpful and super patient. Gold star!!
Shaun patiently helped me operate additional features which is extremely useful. for me
Laszlo was his usual helpful, professional charming self. Thank you for all your support
I haven't spoken to Emre before but he was very helpful and willing to go the extra mile to improve the set up
Quick and efficient, as always. I needed an issue urgently resolving and they responded immediately and rectified the problem. Thank you!
Extremely helpful, persevered to try and identify the problem and get a solution despite it taking additional time. Thank you very much
Laszlo who takes care of our account is always very proactive, pleasant and helpful. Nothing is too much trouble. I can always count on him to be efficient and polite even when under pressure to turn things around quickly
Emre was really helpful and talked me through the issue and gave me a useful guide on how to check on this should it happen again in the future
The Final Step got back to me quickly and retrieved my lost data. They saved the day
Laszlo, as always very helpful and friendly and gets the job done quick
Thanks Joel for your super speedy action
Brilliant service. I received a call not long after I sent my request for help. They talked me through giving access to my computer and were able to help with what I needed today, thank you
Dealt with quickly and efficiently
Fast and efficient as always :)
Lazslo was very helpful and informative. Corrected the problem for IT immediately and did a further update which has improved the computer I use greatly. Many thanks
Dealt with efficiently and quickly
The request was dealt with very efficiently
Laszlo was extremely patient and helpful with downloading an incoming attachment and attaching it to an application form and submitting them
Very quick and efficient fix, thanks Shaun!
Joel was very responsive in ensuring my back up software was functioning correctly, which it is now
Understood and dealt with my issues
Laszlo was excellent as always
Problem sorted and followed up to check that it was corrected long term
Luke worked incredibly hard over many hours to sort out our ITs problems in Bermondsey and then continued the next day
Straightforward to talk to, and persistent / thorough to fix the problem on the line in real time
Easy and efficient as usual
Dealt with the ticket really quick, very helpful
Problem sorted quickly and well
quick response as always, thank you for dealing with the issue so quickly!
Very helpful Luke, thanks!
Quick and successful resolution!
Quick response, very pleasant person on the other end of the phone
Laszlo was great as always
Very impressed with the way TFS handled this issue
Quick and efficient as ever
very prompt and effective servce
Internet security has been upgraded. with no extra cost
A really quick and efficient reaction to my email from Shaun and the issue was sorted immediately!
Emre was great and very persistant!
Thannk you for assisting with the DNS changes
Super efficient as always!
Fast and efficient as always
Joel was very helpful and friendly as per usual!
Very friendly and responsive
Fixed without fuss or folderol
Excellent service as always, many thanks
Always quick to respond to any issues
Good service and advice. Always best to check before sending over data to an external party via their Dropbox !
Superb - many thanks for sorting this One Drive syncing issue out!
Gabor thanks for saving me once again :) I know it's such a straight forward thing to do but I am swamped with work in the office. Thanks, you're the best as always
Shaun was first class sorting me out when I caught him less than half an hour before close of business
So helpful and responded really quickly
Efficient, friendly and knowledgable!
Shaun was first class sorting me out when I caught him about twenty minutes before close of business
Great service as normal - all fixed with ease
Very helpful session with Shaun to renew SUN licence key, thanks
Laslo fixed my slack issue in a matter of mins. Great guy and always friendly!
Efficient and friendly service
Problem The printer was not performing Action She was put through her paces by the TFS engineer Result A gold medal was awarded to Shaun
Job done efficiently and quickly. Thanks
Responsive and effective. Great service
There was definitely a problem but it did not take Shaun very long to fix it
Great service as per usual! Many thanks
Friendly and pro... as ever!
Cool, calm and collected service. Worthy of any James Bond encounter. Thank you!
All dealt with very quickly - many thanks!
Fast and efficient as always
Fast and effective - thank you!
Laszlo dealt with this straightaway and friendly , thank you
Excellent service in dealing with this issue
Dealt with quickly and efficiently
Shaun was very helpful in doing a check on my home working setup / download speeds etc, thanks!
Laszlo was as helpful as always
Friendly and efficient service as usual! :-)
Prompt contact and resolution
Printer connectivity issue quickly identified and resolved
Emre was incredibly helpful and friendly, and resolved the issue quickly!
Shaun was excellent as always in helping me with any technical issue I have!
Tahnk you for your swift action in helping me, much appreciated.
thanks - very quick and professional
Was able to retrieve the file I thought lost
A refresh of the printer drivers seems to have done the trick!!
Shaun patiently took me through the new facility
Thanks for resolving the DNS issue
Great service and an immediate fix to a frustrating issue !
Great Service from Emre :-)
Prompt response and helpful suggestions to address issue
Prompt advice from Joel that a particular app. could only be accessed on my phone. What I needed to know
Dealt with quickly and the issue was explained clearly and should not occur again
Excellent service as always, thank you!
Upgrade was carried quickly and efficiently. done out of hours so minimal down time. great work
Great service as always. Fast, friendly, and got me out of a hole. Thanks Shaun!
very quick and efficient support from Gabor using the out o hours service that also impressed the Sky engineer that was trying to install a new Sky Q box and had issues with the firewall / finding the internet. Well done team TFS!
Fast and efficient as always
As always Laslo fixed the issues I was having very quickly. And also offered to sort a problem that he detected. Always a pleasure to work with Laslo, he is every so friendly and present to speak to
Shaun validated the steps I had already taken and then found a way of contacting Vanguard for their explanation, which I had not been able to do
Swift response and issue rectified
Shaun worked his magic in no time!
Always positive and constructive advice and support never patronising or condescending
Above & beyond from Lazlo, as usual!! Thanks
Excellent service and quick resolution as always
Superbly helpful and fixed my problem in no time at all
Resolved efficiently with call back
Fast and efficient as always
Fast and efficient as always
Fast and efficient as always
First class friendly, efficient and effective support, always going above and beyond
Fantastically quick response and solution. Nice to know you have my computer worries covered
thaks for your patience Laszlo. i know it was a mission to resolve
Issue resolved quickly and professionally as usual
Great job - fast and efficient. Thanks
The service at Final Step is first class. Always friendly and efficient. Everyone is a pleasure to deal with
Perfect service, everything was set up precisely as asked for!
Occasionally you need to find old documents from 5 years or more ago that you know you have - but where?? A Call to Final Step was all it took and within an hour old backups were restored and we gallop forward! Good team members for our business!!
Quick setup, helpful and friendly, Thanks Emre
Luke was very happy to help and knew how to resolve the issue
Fast and efficient as always
Quick setup, helpful and friendly, Thanks Emre
The restoration of the virtual cabinet facility on my emails was completed immediately and the person from Final Step was a friendly, engaging person
Fast and efficient as always
Fast and efficient as alway
Friendly and very efficient service. Thank you
Usual service, above and beyond expectations. I phoned up asking how to open something, and learned all about checks that can be done to check if links are malicious. Thanks Final Step!
Laszio is amazing as always - helpful as always, and this time went beyond and provided detailed analysis so that I could make a decision on the required solution
It was a straightforward request but actioned really quickly which is particularly good when concerns a new employee. Thank you
Always helpful and quick service :)
Efficient and hassle-free
Laszlo was first class in sorting my issue. Friendly, efficient and professional. I'd been struggling with it for a few weeks, and he sorted the issue within 5 minutes
Problem solved: first time, every time
Luke was on the ball as always
Thank you, great service as always
Great, efficient service from Emre
Very patient, friendly and helpful as always!
Very pleasant and helpful
Immediate service and dealt with the issue straight away, well done
Great quick service as always
Excellent service as always
Fast and efficient as always
Laszlo was as helpful and charming as ever. Laura
Just the (great) usual service. Swift, attentive, kind and friendly. And always expert
Very helpful & informative
A prompt service as always
Very prompt response from Shaun when I needed it. Shaun waved his magic wand towards my printer and it decided to start working agin. Miraculous!
Speedy service in implementing a server/domain change and good comms throughout by Gabor!
quick and accurate solution
Excellent and fast service as always!
Laszlo was really kind and helped me very patiently without making me feel like a technophobe!
Super patient and really helpful. Thanks!
Very happy with the service this morning
Very helpful and patient!
Gabor did a great job as always, he deserves a pay rise! :)
rapidly identified the core problem which turned out to be external to the office system
Excellent service as always!
Luke was really helpful and corrected the problem with our server very quickly
Really helpful and patient
Very helpful & considerate, as I know nothing about technology!
Always helpful and never patronising!
Situation quickly clarified and resolved by Joel Rodrigues, thank you
Fast and efficient as always
Shaun solved a problem accessing a link which would have taken me an hour to work out! Also advised re new purchase and took specification for sales team
Excellent, very fast service
Very quick response but most importantly very friendly manner and speaking tone
Shaun to the rescue! John
Very helpful, especially with very limited time!
Quickly sorted the issue and explained it well
Quick, efficient help! Thanks Laszlo!
Problem identified and resolved. Result! John
Standardised packages throughout the IT industry never made much sense to us, and so we built our business on the ideas of partnership, personalised support and uncompromising service. We want to be the final step you need in your IT journey.
Founded in 1987, we still have clients from our first days of trading, and that means a lot to us. It shows us that we've delivered on creating a company that builds long-term strategic relationships that grow your business.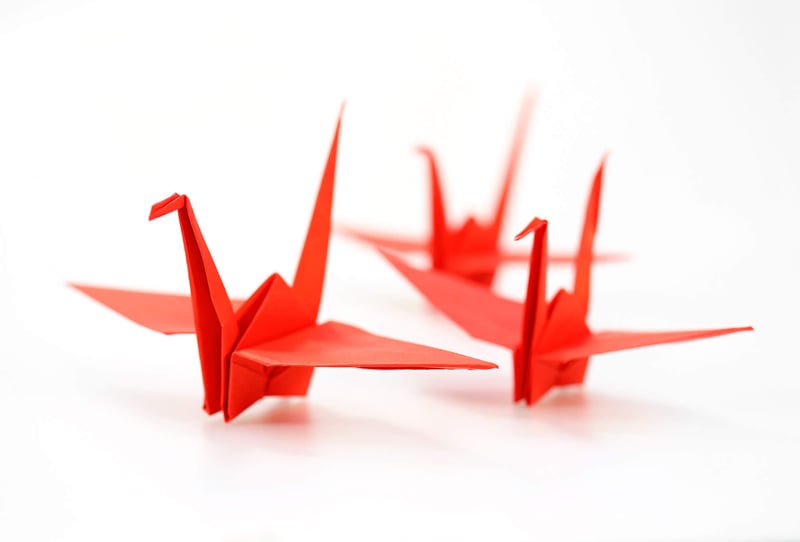 Our services
We exist to give professional services firms clarity, information and a structure that eradicates IT pains. Technology is so embedded into service delivery that it has to add value to your business, keep you competitive and ensure client satisfaction. Our unique framework and value methodology enable you to prioritise your business goals, deliver exceptional service and transform your IT into a tool that is working for you, not against you.
We solve three main challenges in your business: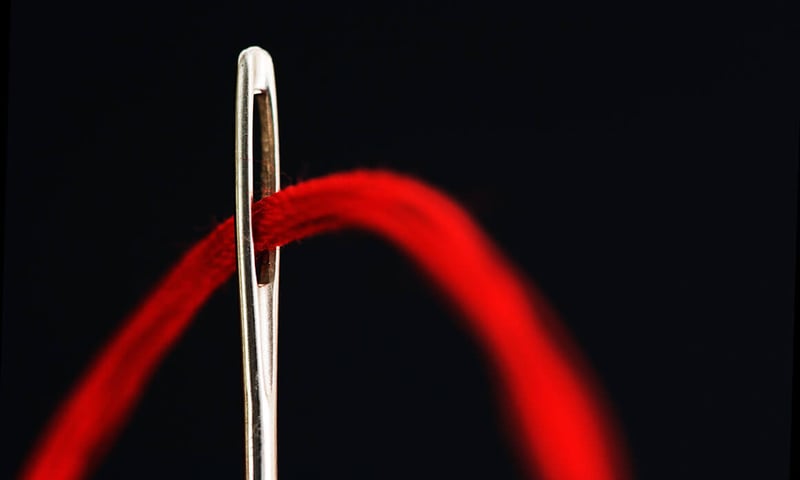 Challenge
Ensure IT is achieving business goals
Our service
Strategic IT - Board Level Reporting and Strategic Planning
IT is not a stagnant thing, and neither are we. We move quickly, constantly update and implement plans that are specifically designed to meet your business objectives. With over thirty years' experience of growing business, we bring all our knowledge to you so you can thrive and succeed.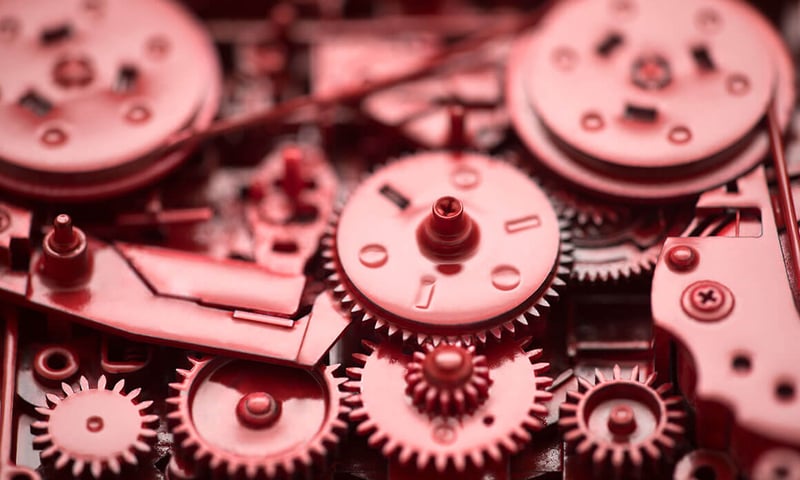 Challenge
Increase productivity
Our service
Productive IT - Helpdesk, Smart Tools and Smart Working
Designed to minimise interruptions to your fee-earners and clients, we provide a skilled, responsive service that efficiently solves problems. We also pick the right tools and work with you to support you fully when needed. From tailored support packages to best in class helpdesk, you'll never have to worry about IT becoming a drain on your time and budget.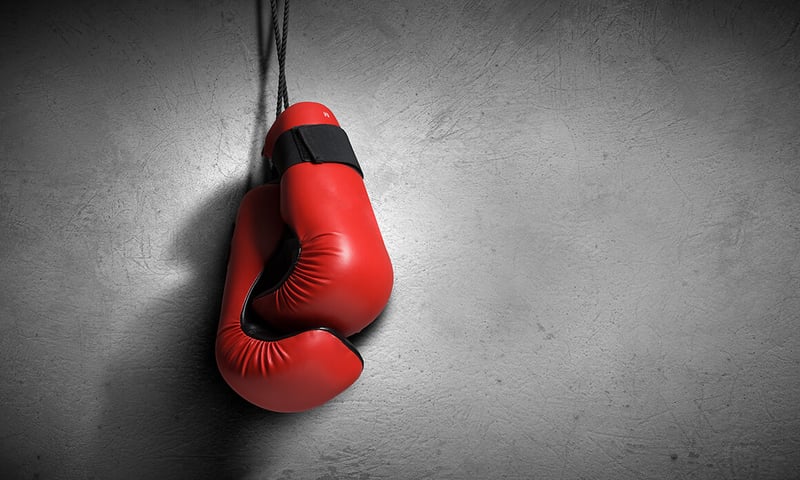 Challenge
Mitigate risk and Increase Compliance
Our service
Secure and Compliant IT
IT is a business tool that should be working to keep you safe and protected. It should never be the thing that keeps you up at night. We reduce your risks, increase compliance, guarantee professional standards are maintained and consistently report on your business so you can make informed decisions.
Of course, there's more to it. Each of our services breaks down into the following finer points:
Strategy
Annual Board Level reporting
Quarterly reviews
Audits

Assets
Recovery
Security
Document
Specialist certifications

Best practice
Insights
Productivity
Tailored support packages
Best in class helpdesk
Open helpdesk system
Unified communications
Microsoft Teams and Zoom
Conference rooms
Remote working
Work with existing IT partners and internal
Managed firewall and Internet
Risk & Compliance
Backup
Disaster Recovery
Business continuity
Cyber Essentials Plus certification
Security Audits
ISO Certification
GDPR compliance
Device encryption
Security awareness training
Network monitoring
Policy creation
Documentation
The audit we initially carried out with The Final Step was incredibly valuable because it did more than one thing. It obviously reviewed our IT as it currently stood and identified the risks, but what made it special was that it looked at the nature of our business and what makes our company successful and our goals, and then looked at where our IT currently stood and reviewed what IT would need to do in order to achieve our business goals. It was very important, and subsequently how we found our path. The audit and roadmaps also helped get Board buy-in and keep directors engaged and informed so that we could agree on our spending and plan of action before embarking on it. Working with The Final Step has always been a pleasure and one of the reasons we decided to pick them as our IT partners.
Peter Martin
Director of Finance and Operations, Intermusica
Free Download
Is IT a bottleneck to your company's growth?
Discover how small business IT support can be a strong ally in making you more productive and competitive.