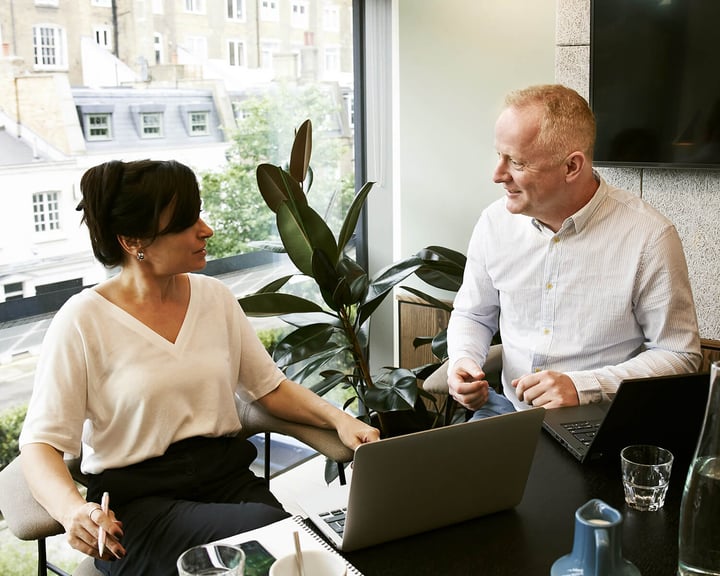 Contact us
Everything begins with a good conversation
We'd love to chat to you. You might know exactly what you want, in which case we look forward to hearing all about it. Or, you might just have a nagging sense that something is wrong but you're not quite sure, in which case we can't wait to help you out.
If you'd like to come and say hello, arrive for a meeting or drop off a parcel, the address is:
The Final Step Limited
Evergreen House North
Grafton Place
Camden, London
NW1 2DX
If you'd like to have a chat, talk to someone in particular or start a conversation, the number is:
If you'd like to write us an email, send some documents or drop some digital files, the email is:
If you need our registered office address for any small print, the address is:
35 Ballards Lane
London
N3 1XW
For us to gain remote access to your computer please click on this:
Our location
How to find us
We are in Tavistock House, which is part of the British Medical Association (BMA) building. The nearest tube station is Euston, but King's Cross, Euston Square and Russell Square are all very close. When you arrive please go to the BMA's Main Reception and announce yourself; we will meet you there.
Free Download
Is IT a bottleneck to your company's growth?
Discover how small business IT support can be a strong ally in making you more productive and competitive.