Careers
Our business is to help people fulfil their potential
Yes, we're talking about our clients, but this also applies to everyone who works here. Fulfilling potential starts at home.
Working at The Final Step
We take care of careers to ensure you're feeling challenged, empowered, driven and excited by the work you're doing. We're always on the lookout for brilliant hearts and minds to join us, so if you think that's you, and you like what you see, come and say hello.
Luke Harrington
Remote and On-site Engineer
In my interview I said I wanted to get into site visits... that was given to me and now I am building up relationships with clients.

The Final Step has helped me diagnose technical problems in a more orderly fashion. I never used to think that way.

It's not an easy ride (joining The Final Step) but they are there to help and make you, a better you. I think it's a great place to work. I really recommend it.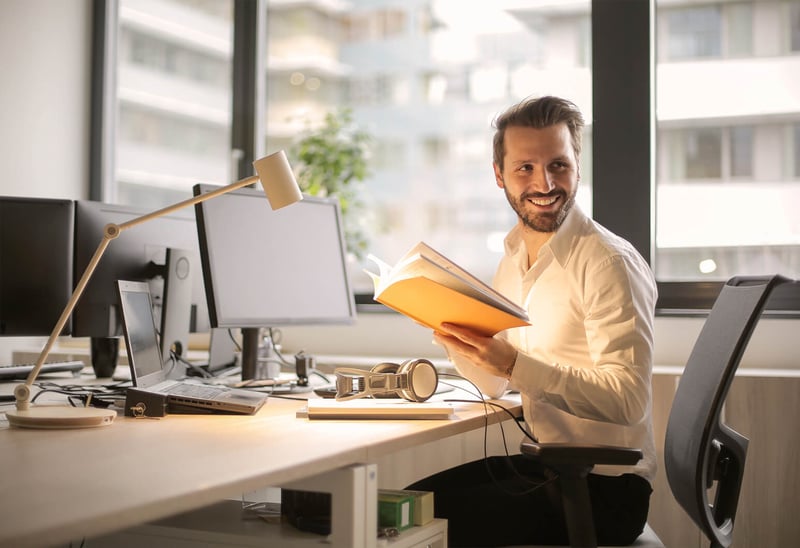 Fulfilling your potential
We know that happy, fulfilled people make a business what it is, so this is about you. We pair you up with your own personal development roadmap, provide formal training, offer weekly team training, send you to conferences, groups and other events and ensure that your manager is as dead set on you achieving your potential as you are.
We want you to be challenged and hungry every day, never bored and stagnant. And yes you'll have to roll up your sleeves and break a sweat, but this is a place where powerful potential is realised.
Luisa Marques
General Manager
The company culture is why I've loved working at TFS for so long. We care about our people and excellent service.


Something in me was recognised, and I have been pushed, developed and supported. It isn't always comfortable, but that is in the nature of starting as a Junior Admin and growing to General Manager.
Say hello
Introduce yourself and tell us what you're looking for. Send us a CV and an email.
Matchmaker
We'll take a look and see what vacancies we have in the business and where you'd be best suited.
Come on in
We sit down and have a chat so we can each suss out if we'd get on and work well together. You have to like us too.
Let's test it out
You spend half a day in the office getting to know us, the tools the processes and the people you'd be working with.
Let's do it
Shake hands and begin a brand-new chapter together. We're excited.
Benefits to you
We have a number of benefits to offer our people. From additional days paid holiday for long service, to the latest technology kit, to private and personalised financial advice, interest-free travel loans and the ability to earn extra, we aim to work just as hard for you.
The cherry on top
We believe in the importance of play, so our months are littered with team lunches, social outings and wellness activities. Sure we might eat too many biscuits in the office, but we try to offset it with free fruit and group charity runs.
Stepping out
Writing about how much fun you all have can only take you so far, and surely it's better to show not tell so here are a few pictures instead:

Paul Matthews
Senior Technical Engineer
I found joining The Final Step a refreshingly different experience. There is a family feel because we are a small team who are pretty honest with each other in a way that provides support and motivation. There is a lot of training and guidance right from the start with a variety of different people; it's so nice not to be left to sink or swim. Personally, I value the opportunities to hear about and give an opinion on the company's plans and strategy.