The property development landscape has changed dramatically in the past ten years. Factors like the Coronavirus pandemic and our changing economic situation, have led to dramatic changes in how people live and work. Property developers have had to adjust to these changes to survive and thrive.
One property development company that have done just that is Quintain, a London-based company founded in 1992. Their Wembley Park development Quintain Living uses technology to its advantage to foster a sense of community amongst its residents.
The primary way in which this is achieved is through its innovative residential app. I travelled to Wembley Park to speak to one of their residents in Canada Gardens Complex, one of the build-to-rent developments created by Quintain. To respect their privacy, this resident will remain anonymous.
Quintain Living consists of seven developments in total, which are a mix of studios and one, two and three bedroom apartments. In total, the development has 303 discount market rental homes.
Canada Gardens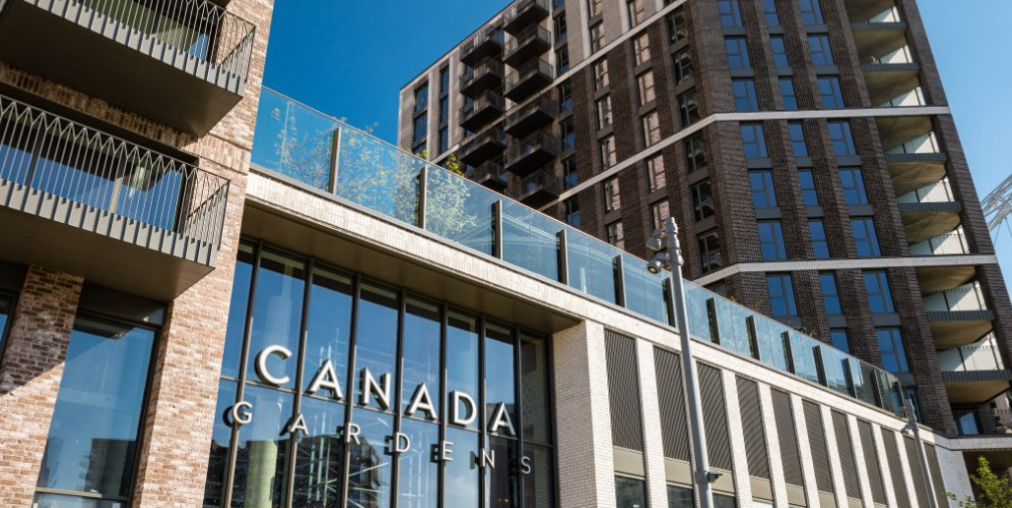 The resident I met with lives in the Thomson building, the main building of Canada Gardens. As I walked up to it, after strolling down the flag-adorned promenade that leads to Wembley Stadium, I was immediately struck by the grandeur of the building.
In front of its revolving door entrance, manned by a concierge desk, sits a large shimmering fountain and a walkway that boasts a parallel waterfall feature. As the resident showed me around, introducing me first to the resident mail room and the building's out-of-office coffee shop, this sense of grandeur only grew.
The Canada Gardens complex is extensive, catering to the needs of all kinds of residents, from young professionals to families looking to settle down.
There's a library, an office meeting room, two rooftops, an indoor relaxation lounge, a clubhouse, 'Work-From-Home Sheds', barbeque pits, a children's play area (complete with a pirate ship), adult paddling pools, an outdoor gym, an indoor fitness studio, a residential parking lot and even an allotment.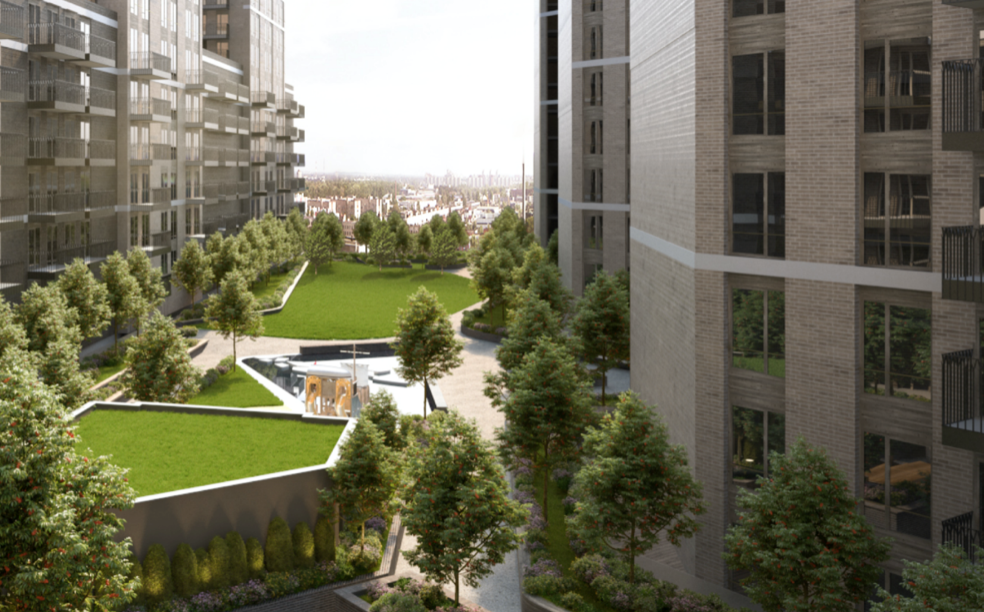 (Image Credit: Quintain Living)
Most of these areas can be entered by residents by using their personal key, a circular-shaped fob that they scan to verify themselves as residents. They also use these to open and lock their rooms, and if lost, can easily be erased from the system and replaced with a new one.
The buildings are gorgeously designed, with lush green carpentry, comfortable seating arrangements and stylish, modern architectural details.
As the resident and I sat in the clubhouse, chatting over a coffee, I noticed just how many people milled about using the facilities, entering the coffee shop and typing away in the Work-From-Home Sheds.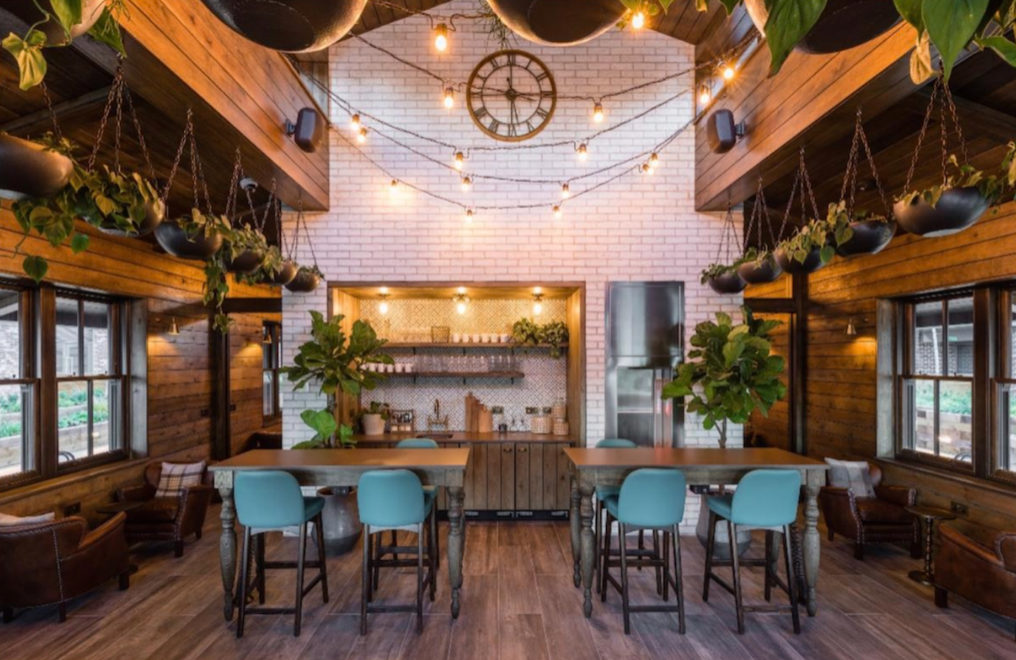 (Image Credit: Quintain Living)
I was surprised when the resident started to list how many events, clubs and social opportunities the complex has, some even involving stars from Strictly Come Dancing.
They nodded and said the development really tries to create a sense of community, holding in front of me their phone, with the Quintain Living app open.
The Quintain Living app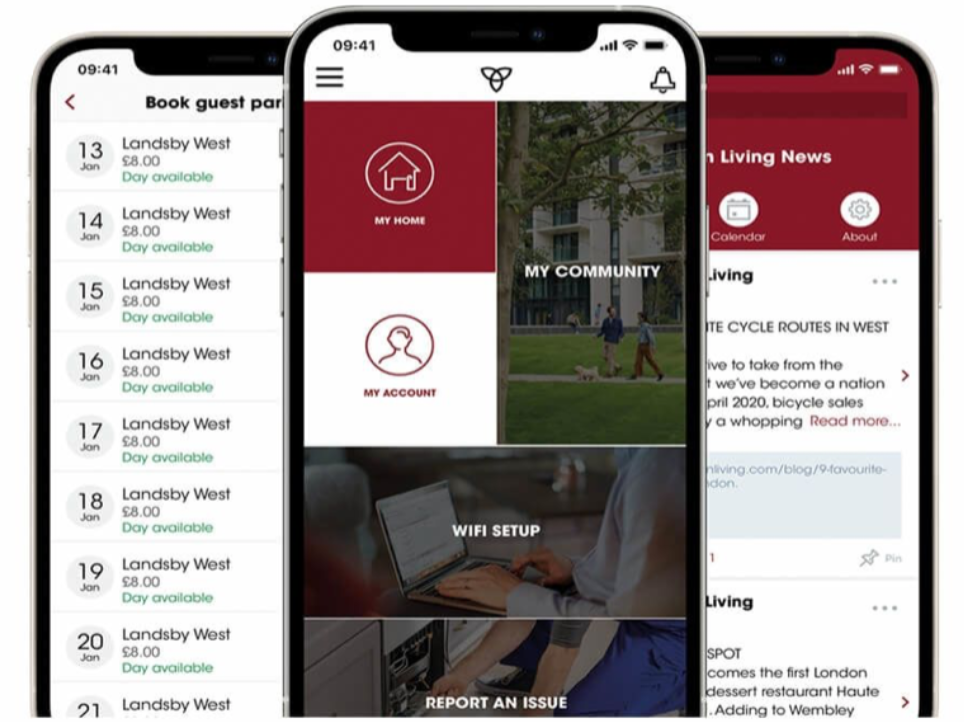 (Image Credit: Quintain Living)
First of all, some stats about the Quintain Living app. It was launched in January 2021, and as of this year, a staggering 88% of residents have downloaded the app. According to a November 2021 survey, 640 residents use it daily to take advantage of its functions.
When you enter the vibrant red app, five clickable options pop up on its home screen menu. 'My Home', 'My Community', 'Wi-Fi Set-up', 'Report an Issue' and 'My Account':
This contains all the information and options residents need for their building as a whole.
It has sub-options for building updates, building FAQs, options to book social spaces, guest parking and apartment familiarisation, resources for fire safety and Wi-Fi set-up. It also updates residents on news about Quintain as a company.
This is the individual portal for each Quintain resident. Here you can access your 'Payment Summary', which includes all your charges, rent, utilities and parking.
You can view your Quintain Living ID - a QR code you can use for events, discounts and to access exclusive resident-only spaces.
There is also a 'Contact Us' section, with the contact details of the concierge, apartment maintenance and Quintain themselves.
(Image Credit: Quintain Living App)
Here you will find all the details of your tenancy agreement, including the start and end date of your tenancy.
'My Community' is a portal for the community of Quintain and the wider Wembley Park community. It shows local news, events, updates and groups that are being or have been established by residents. This can include film groups, book groups, parent and baby groups, buy and swap/sell groups, volunteer groups etc.
There is also a section in 'My Community' called 'Offers & Perks' that display the discounts Quintain residents can get in retail, house services, entertainment, food and drink and health and beauty. Quintain collaborates with companies like Bloom &Wild and BoxPark to give residents regular 10% to 20% discounts.
There are also 'Travel Updates' that give residents tips on cycling around London and updates on the status of tube lines and traffic.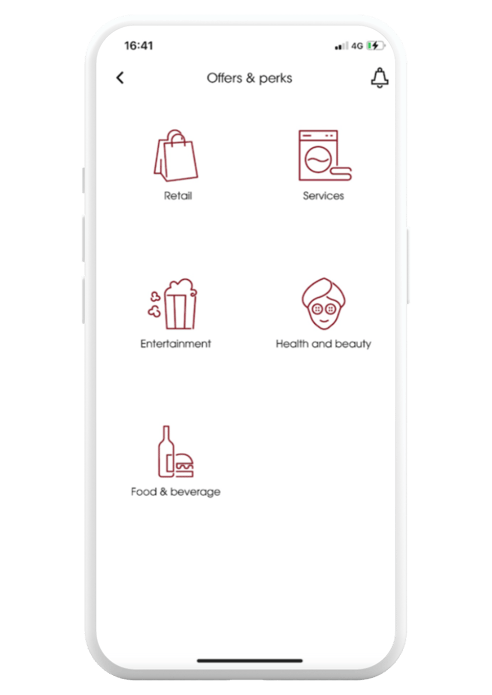 (Image Credit: Quintain Living app)
This section helps residents easily connect to the Wi-Fi, showing them a QR code to set up their Wi-Fi and securely detailing their passwords.
Here you can report any issues with the building. These can include maintenance of your flat or the building as a whole.
The app offers specific categories for this, which include broadband, feedback, tenancy queries, my building, my apartment and appliances. You can also view previously reported issues and updates on their status.
The resident's opinion on the app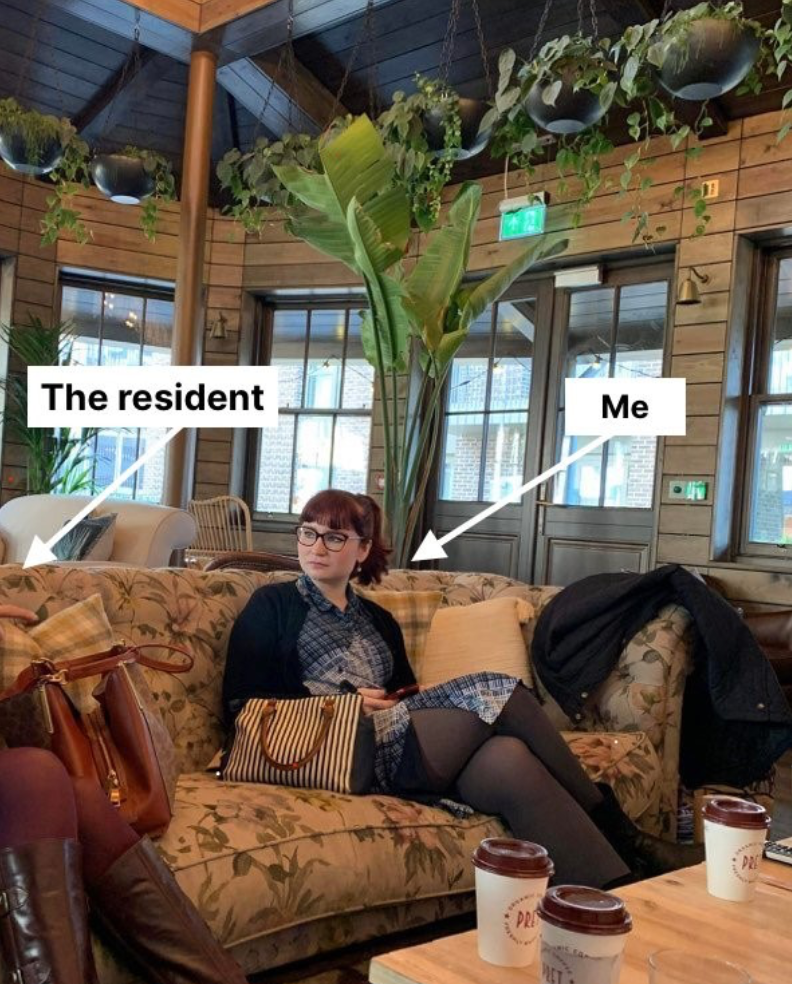 As the resident scrolled through the app, showing me all of its functionalities, I asked what they felt was the most helpful aspect of the app. They said that definitely, having the Wi-Fi set-up and tenancy agreement on hand was useful, saving them a lot of time and money. They also appreciated being able to automate and view their payments, as it made it easier to budget every month.
But they said in terms of actually living there, they felt the 'My Community' section was the most helpful. They recounted seeing all kinds of events available, from art club sessions to dance sessions to mental health workshops to meet-up events for specific groups of residents.
"It has created this virtual community. I feel up-to-date and informed because of it, and like that I can easily meet people here who share similar interests and hobbies. They offer a good amount of events and social opportunities, stuff I would never have heard about without the app."
I asked if they felt that more property development companies should invest in similar apps, and they agreed.
"Everything is online now. People grow up with technology; they use it to socialise, eat, sleep, shop, travel, you name it. We all live a huge part of our lives through technology. So I think creating social apps like this for living spaces is really important. It's part of creating homely spaces where people can feel comfortable and connected to each other."
I wondered aloud then if part of this need to create 'homely spaces' is the state of the property market here in the UK, a point the resident nodded strongly at.
"In London today, buying property is really inaccessible for the vast majority of people. But people still want - especially if they have families - to live somewhere that feels like a 'home'. The app contributes to that as much as these spaces and their decoration does."
On that note, after laughing about how if the resident's apartment was a floor higher they could view all of Wembley Stadium's shows for free, I thanked them for their time and headed off.
If you need any help with your IT services, cyber security, strategic advice or your internal IT team just needs some support, we are here to help. Contact us today!