If you plan projects, need to track progress or regularly recurring items it can be very useful to see week numbers in your calendar. To add them to your Outlook 2019 calendar do the following:
From the main Outlook Calendar window, go to main menu.
Select File, and from the cascading menu select "Options".
Within the Options pop up window, go to the left hand menu and click on "Calendar".
Under Calendar Options, scroll down to the Display Options section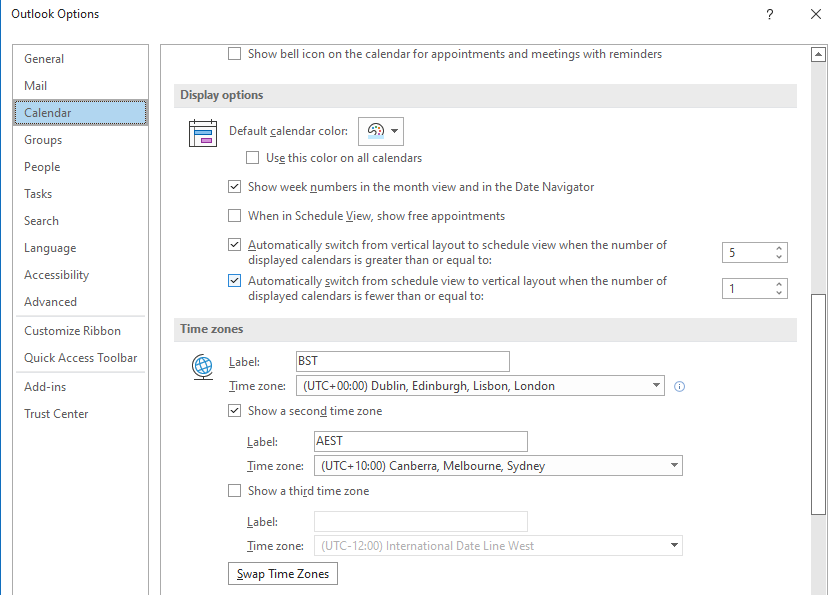 Put a tick in the check box option to "Show week numbers in the month view and the Date Navigator"
Week number will appear in your month views and in other views if you have the Date Navigator up.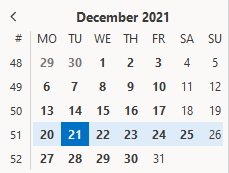 If you are using the web version of Outlook Calendar you can still display week numbers:
Open the Outlook Calendar.
Click the Gear icon , on the main menu, to bring up settings.
From the pop up menu, near the bottom, select "View all Outlook settings".
Put a tick in the check box: "Show week numbers". Click "Save" to have the change accepted.